The magic of Christmas comes alive in Santa's Workshop. 
Our 30 min sessions are filled with magic as your children find their name on Santa's nice list, share milk and cookies, working with Santa in his workshop, adding an ornament to his tree. They can tell Santa what they want for Christmas and ask as many questions as they would like.
As parents you will enjoy witnessing the excitement as you sit and watch the magic before you. By the time Santa says goodbye, the whole family is in Christmas mood, and that is the best time to take your family portraits. We are documenting this experience with our heirloom style photography. Each portraits are unique, hand-edited art pieces created by Brigitta Furcsa Photography.
~~~Saturday, November 17th~~~ and ~~~Sunday, November 18th~~~ between 9am-7pm.
---
$150 session fee
15 min Private Experience with Santa for the Kids
15 min Christmas Family Portrait Session

3 Hi-Res Images of Your Choice

Package 5: add $80 and get 5 images in total.
Package 10: add $160 and get 10 images in total.
Following your session we schedule an on-the-phone appointment for you to reveal your online Photo Gallery with all your images. At this time you select your favorites and order your prints, postcards and any add-ons. I'd like you to purchase only what you love!
Session fee is due at booking and is non refundable.

After booking your session your children will get a letter from Santa inviting them to his workshop to help him. They can write their wish list and hand it over to Santa personally!
---
Click the Book & Schedule button below to view available spots, and to book your time slots.

Book & Schedule
About the Location
Located in Longwood,FL at the coolest photo studio in the Orlando area. A special thank you to Spectacle Photo for hosting this event.
The Photographer's Vision
Most of us have a picture of ourselves on Santa's lap from the mall. I wanted to create something that wouldn't just sit in a photo album, but instead could become part of your treasured holiday décor. I envision these portraits I create as being something that is brought out each year at Christmas time and displayed as your children grow.

A selection of last year's Holiday images
click/tap to view bigger
Products & Gifts
Postcards are the most popular at this time of the year. My customized Holiday Postcards have 25 cards with envelope, designed by me for your taste. ~~~ 25 cards - $150 ~~~ At your image reveal appointment there will be a variety of printing and gift options on display for you to add to your order.
click/tap to view bigger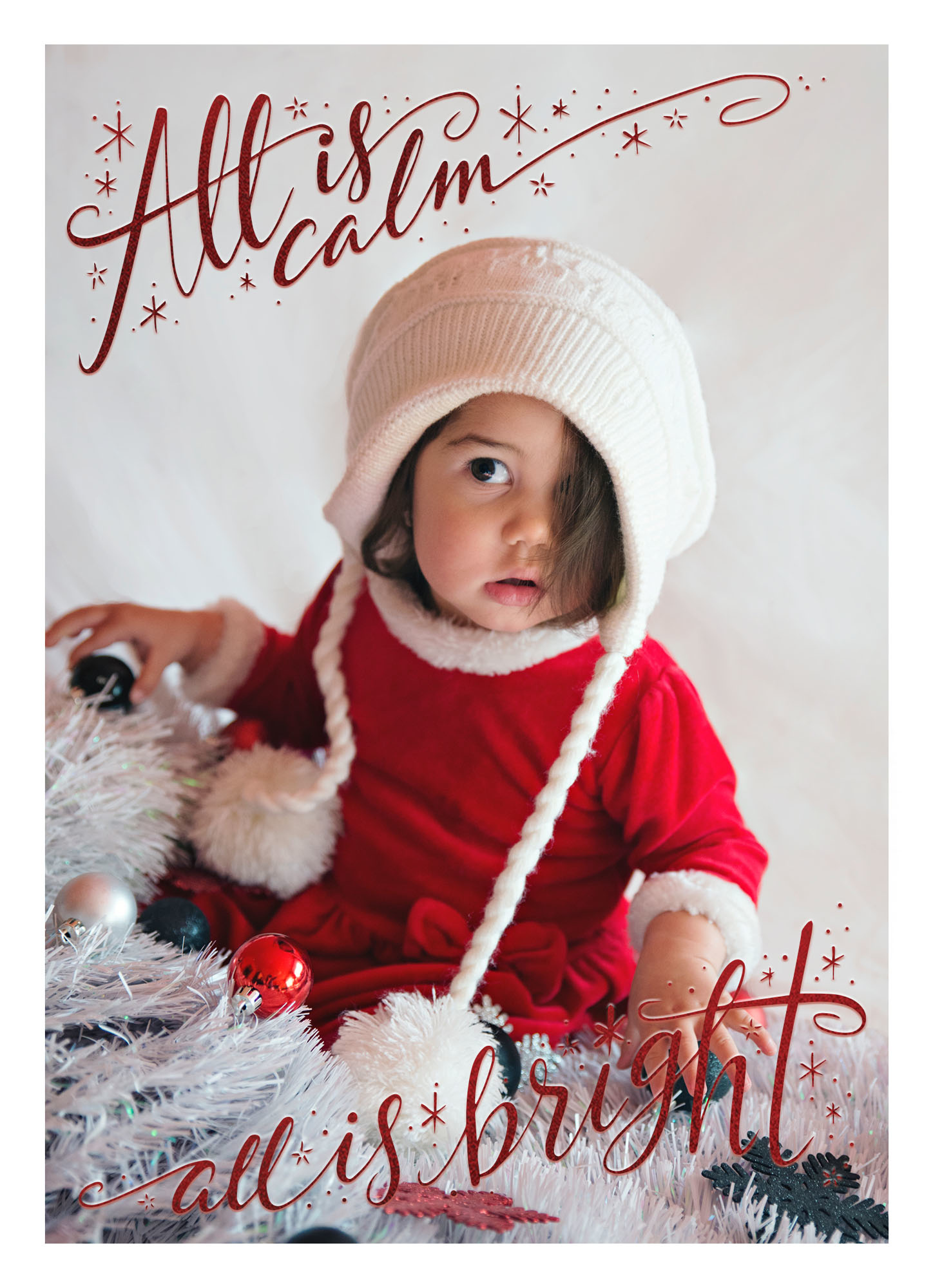 Have A private Experience with Santa in our studio, and get your professional family photos that are worthy to print!
Saturday, November 17th and Sunday, November 18th from 9-7. Reserve your spot today for $150. Book online.
Click the button below to view available spots, and to book your time slots.
Book & Schedule
"And who's behind the scenes?"
I am Brigitta Furcsa, portrait photographer, specializing in Family and Newborn Photography. Proudly serving the greater Orlando area.
Please call or email me, I'm happy to answer any questions before booking.